Accreditations and alliances
International accreditations

Accreditations in Venezuela
Since 1976, IESA has been recognized by the National Council of Universities (CNU) of Venezuela as a university institute for upper management studies, empowered to grant fourth-level degrees, and as an organization independent from economic, political, religious or government groups.

Accreditations in Panama
IESA started activities in Panama, offering executive training courses since 2008. Later on, in 2009, it received the national certification from the Panamanian Ministry of Education to offer a Master's degree in finance, a Master's in leadership and public management, a Master's in marketing studies and a Master's in administration.

International certifications
IESA's Master´s degree in finance is a postgraduate degree with international recognition by the CFA Institute because its pensum concentrates a large proportion of the required subject matters to opt for the degree of Chartered Financial Analyst.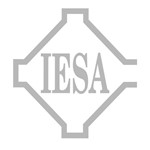 International rankings
An indicator of the international clout of IESA vis-a-vis its Latin American peers is the ranking published yearly by the AmericaEconomia journal. At present, IESA is in the 9th position among the 50 schools in the region that offer the Best MBA in Latin America and is 5th. on the list of institutions with the greatest prestige and recognition in the field of executive training. In fact, according to this important measurement tool, IESA holds the first position worldwide in the number of in-company programs offered, and stands out especially for having a roster of professors who have graduated from the most prestigious universities of the world.

Networking and International Alliances
IESA participates in 19 academic and research exchange networks; it maintains alliances with more than 40 universities globally and has entered into dual degree agreements for some of its postgraduate programs in Venezuela and Panama with Tulane University and the Florida International University (FIU), both from the U.S., INCAE in Costa Rica; the Instituto Tecnológico Autónomo de México (the Autonomous Technological Institute of Mexico or ITAM) in Mexico and Uniandes from Colombia.